Some of Our Swimming Pool Services Include:
Pool Opening and Closing Service
Pool Filter Cleaning, Repair and Replacement
Pool Pump Motor Repair, Installation, Replacement
Pool Heater Repair, Installation, Replacement
Pool Light Repair, Installation, Replacement
Pool Salt System Cleaning, Repair, Replacement
Welcome to AllSpa, best-in-class repair, cleaning, and maintenance for top rated swimming pools, hot tubs, swim spas, and saunas! Locally owned and operated, we get the job done.
Our number one goal is customer service, and we've worked for over 40 years to exceed expectations, whether we're replacing a filter, repairing a heater, or more. Your satisfaction means everything.
Need your residential swimming pool cleaned?
Nothing is better than enjoying a refreshing swim in crystal clean pool water. When it's time to clean yours, let the team at AllSpa do it for you! We offer a variety of cleaning packages, from one time cleaning to monthly, even annual recurring plans.
Choose reliable and consistent commercial pool services.
With a level of professionalism that's rare in the industry, the team at AllSpa is ready to exceed your expectations for commercial pool cleaning services in Oregon and SW Washington. We take pride in our work, and offer dependable, competent services to match.
Award-winning service and knowledgeable pool technicians at the ready.
Exceptional service is our goal, but our team is highly skilled too. The AllSpa team has decades of hands-on experience, giving you confidence and peace of mind in a job well done.
Best-in-class service, repair and maintenance is the AllSpa way, whether you need a one-time cleaning or a trusted recurring plan to keep your pool in tip top shape and your water clean and sanitized.
Here's peace of mind—we've been audited, and are in compliance with all strict procedures and guidelines. Plus, each of our technicians are background checked, licensed, and bonded for your protection. We're proud to serve you will be here when you need us!
Want to Learn More About Our Award-Winning Swimming Pool Cleaning Repair and Maintenance Services? Contact Us Here:
• Swimming Pool Repair Services
• Swimming Pool Cleaning Services
• Contact Us About Service
• Schedule a Service or Repair
• Read AllSpa 5 Star Reviews
Connect with Us:
Check Us Out on Facebook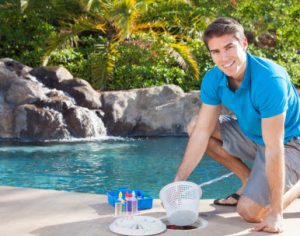 About Brush Prairie – Source: https://en.wikipedia.org/wiki/Brush_Prairie,_Washington
Brush Prairie is a census-designated place (CDP) in Clark County, Washington, United States. The population was 2,652 at the 2010 census,[3] up from 2,384 at the 2000 census.
Based on per capita income, one of the more reliable measures of affluence, Brush Prairie ranks 57th of 522 areas in the state of Washington to be ranked.
Demographics
As of the census[1] of 2000, there were 2,384 people, 868 households, and 671 families residing in the CDP. The population density was 304.8 people per square mile (117.7/km2). There were 902 housing units at an average density of 115.3/sq mi (44.5/km2). The racial makeup of the CDP was 96.14% White, 0.21% African American, 0.29% Native American, 0.71% Asian, 0.21% Pacific Islander, 0.59% from other races, and 1.85% from two or more races. Hispanic or Latino of any race were 1.68% of the population. 21.0% were of German, 8.9% United States or American, 8.7% Irish, 8.4% Norwegian, 6.8% English and 6.7% French ancestry according to Census 2000. 97.5% spoke English and 2.5% Spanish as their first language.
There were 868 households, out of which 32.1% had children under the age of 18 living with them, 68.3% were married couples living together, 6.6% had a female householder with no husband present, and 22.6% were non-families. 18.4% of all households were made up of individuals, and 7.3% had someone living alone who was 65 years of age or older. The average household size was 2.74 and the average family size was 3.11.
In the CDP, the age distribution of the population shows 26.6% under the age of 18, 6.5% from 18 to 24, 24.0% from 25 to 44, 31.8% from 45 to 64, and 11.0% who were 65 years of age or older. The median age was 41 years. For every 100 females, there were 98.3 males. For every 100 females age 18 and over, there were 96.9 males.
The median income for a household in the CDP was $59,408, and the median income for a family was $71,793. Males had a median income of $47,708 versus $40,533 for females. The per capita income for the CDP was $27,605. About 2.4% of families and 3.9% of the population were below the poverty line, including 5.0% of those under age 18 and 6.2% of those age 65 or over.
Map of Brush Prairie, WA

Here's more information about Brush Prairie
https://www.prairiewa.com/
https://clark.wa.gov/county-manager/greater-brush-prairie
http://www.city-data.com/city/Brush-Prairie-Washington.html