Best Hot Tub & Swim Spa Repair Service in Oregon and SW Washington Since 1979
AllSpa has been Oregon and Washington's largest and most trusted hot tub, swim spa, and sauna service company since 1979. We pride ourselves on meeting the needs of all of our customers, whatever brand of hot tub, sauna, or swim spa they own.
Not only do we provide service to suit any need, we're also the only hot tub dealer in Oregon who is trade certified. We are the trusted service department at Oregon Hot Tub and we're properly licensed in Washington and Oregon.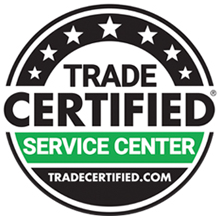 After consistently receiving poor service on her hot tub, Sue Rogers decided to establish a hot tub repair company built on the principles of attention to detail, customer service, and diligence.
Since then, AllSpa has become the authorized service provider for many hot tub, swim spa, and sauna brands. Sue sat on the board of the International Hot Tub Association before it merged with The Association of Pool and Spa Professionals (an association which strictly regulates its members to provide quality spas and service). Under Sue's leadership, AllSpa has survived many economical downturns and stayed true to her word of providing excellent service and keeping our customers in hot water.
Brands We Are Factory Authorized To Repair
Brands We Clean and Maintain
Any Brand
Hot Tub, Swim Spa or Sauna.
Your Award-Winning Service and Repair Company