Some of Our Swimming Pool Services Include:
Pool Opening and Closing Service
Pool Filter Cleaning, Repair and Replacement
Pool Pump Motor Repair, Installation, Replacement
Pool Heater Repair, Installation, Replacement
Pool Light Repair, Installation, Replacement
Pool Salt System Cleaning, Repair, Replacement
AllSpa has always been committed to offering quality repair, cleaning, and maintenance services for top brands of swimming pools, hot tubs, swim spas, and saunas.
Locally owned and operated, we provide reliable, trusted service and repair, whether you need to change a pump, repair a salt system, replace a filter and more! Our professional technicians are competent, and our services are competitively priced.
Quality Residential Swimming Pool Cleaning
We proudly offer a variety of services to keep your pool healthy and clean. From a one-time cleaning to recurring cleaning services for backyard swimming pools, we get the job done.
Highest Rated Commercial Pool Cleaning and Maintenance
For consistent cleanliness and sanitization of commercial pool property, the professional team at AllSpa is a safe bet. We sanitize, clean, and maintain your commercial pool in Oregon and SW Washington, giving you confidence that your guests stay satisfied.
Professional Pool Service Technicians, Licensed and Bonded
All of our pool technicians are licensed, bonded and highly skilled. With award-winning service as our main goal, your pool will stay healthy and clean.
For top rated service, repair, and maintenance, AllSpa is on the job. We've been independently audited too, and found to meet all procedures and guidelines.
Want to Learn More About Our Award-Winning Swimming Pool Cleaning Repair and Maintenance Services? Contact Us Here:
• Swimming Pool Repair Services
• Swimming Pool Cleaning Services
• Contact Us About Service
• Schedule a Service or Repair
• Read AllSpa 5 Star Reviews
Connect with Us:
Check Us Out on Facebook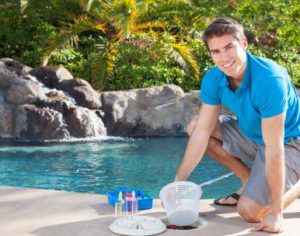 About Camas – Source: https://en.wikipedia.org/wiki/Camas,_Washington
Camas /ˈkæməs/ is a city in Clark County, Washington, with a population of 19,355 at the 2010 census.[6] The east side of town borders the city of Washougal, Washington, and the west side of town borders Vancouver, Washington. Camas lies along the Washington side of the Columbia River, across from Troutdale, Oregon, and is part of the Portland metropolitan area.
One of the major geographical features of the city is Prune Hill. Prune Hill is an extinct volcanic vent and is part of the Boring Lava Field of northwest Oregon and southwest Washington.[7]
History
Officially incorporated on June 18, 1906, the city is named after the camas lily, a plant with an onion-like bulb prized by Native Americans. At the west end of downtown Camas is a large Georgia-Pacific paper mill from which the high school teams get their name, "the Papermakers". A paper mill was first established in the city in 1883 with the support of Henry Pittock, a wealthy entrepreneur from England who had settled in Portland, Oregon, where he published The Oregonian.[8]
Pittock's LaCamas Colony bought 2,600 acres in 1883, forming the Columbia River Paper Company the following year to begin production in 1885, before merging with Oregon City's Crown Paper Company to form Crown Columbia Paper in 1905. Converting from steam to electricity in 1913, it then merged with Willamette Paper in 1914 and then again in 1928 with Zellerbach Paper to become the largest paper company on the west coast, Crown Zellerbach. Changing from newsprint to toilet tissue in 1930, it temporarily produced shipyard parts during the Second World War. In 1950 it was the first factory to produce folded paper napkins.[9] "Crown Z" was the area's biggest employer in 1971, with 2,643 of approximately 3,700 Clark County paper-mill workers. Various other mergers took place, until Georgia-Pacific's mill was the sole property of Koch Industries. In 2018, Koch announced plans to lay off approximately 200–300 workers, shutting down all equipment related to communications paper, fine paper conversion and pulping operations.[10]
The city is about 20 miles (32 km) east of Portland. Historically, the commercial base of the city was almost solely the paper mill; however, the diversity of industries has been enhanced considerably in recent years by the influx of several white-collar, high-tech companies. These include Hewlett-Packard, Sharp Microelectronics, Linear Technology, WaferTech and Underwriters Labs. Annual events include the summer "Camas Days", as well as other festivals and celebrations.
Coordinates: 45°35′28″N 122°24′44″W
Map of Camas
Here's more information about Camas
https://www.camashotel.com/
http://www.camas.wednet.edu/
https://www.camasmontessori.com/