Canby Hot Tub Repair Service, Swim Spas, Saunas
AllSpa is Oregon's premier hot tub, swim spa, and sauna service company. Since 1979, we've operated with one goal: to meet the needs of all of our clients, whatever brand of hot tub, sauna, or swim spa they own. We're happy to provide a spa or service to suit any need. We're also the only hot tub dealer in Oregon who is fully trade certified. Welcome to the dependable service department at Oregon Hot Tub, properly licensed in WA and OR.
What We Can Offer You:
Hot Tub, Spa Repair, Service, Maintenance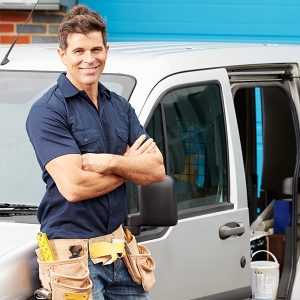 Need trusted repair on your hot tub, swim spa, sauna, or pool? We're fully certified, licensed, and bonded with over 38 years of experience repairing spa systems. Please take a look at how we can help you get back into hot water.
AllSpa is the only Trade Certified Service Center in Oregon for Hot Tubs. We've been audited, and found to be in complete compliance with every procedure and guidelines. Plus, each of our technicians have been background checked, licensed and bonded for your protection. Have confidence and peace of mind that we'll be here to help you when you need it most!
The AllSpa guarantee: If you have the same issue within 30 days, we will be happy to waive our call-out fee! Just pay parts and labor for any new issues. All parts have a 1-year worry-free warranty.
Hot Tub, Swim Spa Drain and Fill
The key to an extraordinary sauna or hot tub experience is maintenance. We can help you keep yours in perfect running shape with a variety of reliable services, including drain and fill, signature spa care and recurring package services.
Hot Tub Cleaning Service, Portable Spa Maintenance, Moving
Need to move your spa? This is a job for the professionals, and not something people should try and accomplish on their own. With years of experience and know-how, we can complete your move in the safest, fastest and easiest way possible. That's why we're here, to provide five-star service to get your spa where it needs to be!
Hot Tub, Swim Spa Watercare
Keep your hot tub, swim spa or sauna clean all year round and never stress about forgetting to clean it.  Try out our recurring cleaning and water care plans and eliminate guesswork behind soaking in clean water.
Services Offered
• Hot Tub, Spa Repair, Service, Maintenance
• Jacuzzi Repair, Service, Maintenance
• Hot Tub, Swim Spa Drain and Fill
• Hot Tub Cleaning Service, Portable Spa Maintenance
• On-Site Water Analysis
• Insurance Claims
• Repair Services
• Spa Service Use Training
• Maintenance Inspections
• Hot Tub and Swim Spa Relocation and Set-Up
• Portable Sauna Relocation and Set-Up
• Crane Moving Services
• Real Estate Inspections
• Construction Design Consulting
Learn More About Our Award-Winning Hot Tub, Swim Spa Repair, Service and Maintenance. Contact Us Here:
• Hot Tub and Swim Spa Repair Services
• Hot Tub and Swim Spa Cleaning and Maintenance Services
• Schedule a Service or Repair
• Hot Tub Drain and Fill
• Swim Spa Drain and Fill
• Hot Tub Moving Services
• Hot Tub Sale
About Canby Source: https://en.wikipedia.org/wiki/Canby,_Oregon
Canby is a city in Clackamas County, Oregon, United States. The population was 15,829 at the 2010 census.[6] It is along Oregon Route 99E, 2 miles (3 km) northeast of Barlow.
History
Canby is named for Edward Richard Sprigg Canby,[7] a Civil War general who was later killed in the Modoc War by Captain Jack and his group of warriors.
The area was known as Baker Prairie[7] when the community was founded in 1857.[citation needed] Canby was platted in 1870.[8] Canby was incorporated by the Oregon Legislative Assembly on February 15, 1893.[9]
In May 2016 Canby was featured on ABC's series 20/20, when the local "Canby Psychic" was part of an investigation of swindling a local rancher of $15 million.[10]
Geography
According to the United States Census Bureau, the city has a total area of 3.79 square miles (9.82 km2), of which, 3.75 square miles (9.71 km2) is land and 0.04 square miles (0.10 km2) is water.[11]
Entering Canby from the north brings visitors past the Willamette River, and from the south through the historic community of Aurora. The Molalla River passes by the southern and western border of the city.
Climate
This region experiences warm and dry summers, with no average monthly temperatures above 71.6 °F (22.0 °C). According to the Köppen Climate Classification system, Canby has a warm-summer Mediterranean climate, abbreviated "Csb" on climate maps.[12]
Arts and culture
Canby Public Library
Canby High School
Canby Herald office
The city's library is part of the Library Information Network of Clackamas County.
Annual cultural events
Canby is the home of the Clackamas County Fairgrounds, where the annual Clackamas County Fair and Rodeo has been held since 1907.[17] The fairgrounds, located north of Oregon Route 99E, are used in August for the fair and year-round for other events.
Museums and other points of interest
Canby is home to the Canby Depot Museum and Hart's Reptile World.
Coordinates: 45°15'58″N 122°41'26″W – https://goo.gl/maps/uThQZMneGs9eDrrd8

Kingofthedead, CC BY-SA 4.0, via Wikimedia Commons
Here's some more information about Canby:
https://www.canbyoregon.gov/
http://www.city-data.com/city/Canby-Oregon.html
https://canbyareachamber.com/