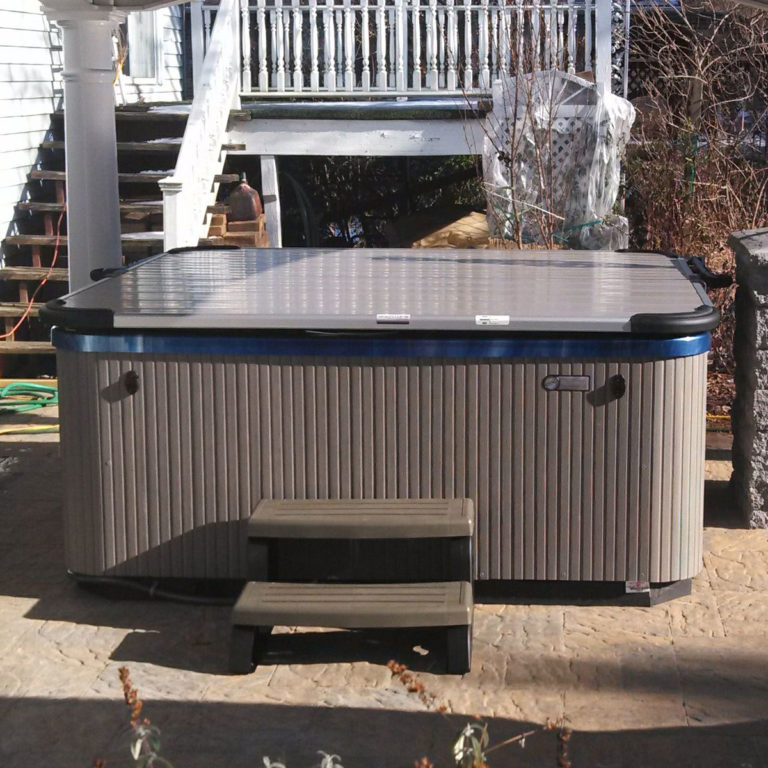 Smartop sets a new standard for home hot tub covers.
UL safety certified with materials and features that are unmatched in the industry.
Smartop is designed and manufactured in the USA by Leisure Concepts, a leading hot tub accessories manufacturer, to correct the primary problems associated with spa ownership: covers that absorb water, develop odor, become too heavy to use and require regular replacing.
You won't find a better or longer-lasting spa cover than a Smartop.
Smartop One of a Kind Design
---
Features include:
Zero Water Retention through the use of Closed-Cell Owens Corning Foam Insulation
Durable & Long Lasting
Integrated Cover Lifter
Thermal Super Seal
Strong, Anodized Aluminum Trim in Silver or Black
Rubber Skirting to assist with heat retention and keep debris out
Integrated Towel Rack
Steel Cable Cover Lock System
Repairable / Replaceable Components
Stylish Design Enhances the Look of Your Hot Tub and Surroundings
Holds up to 800 lbs
Available for square and rectangular tubs.
DETAILS
Smartop spa covers are UL safety certified with materials and features that are unmatched in the industry.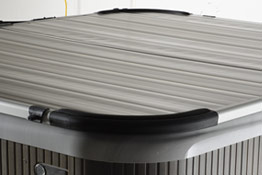 Rigid Polymer Deck Surface
Smartop's structural integrity is derived from its exclusive patent-pending, ribbed panel design combined with aluminum support channels inside the polymer panels, giving it a load capacity of up to 800 pounds.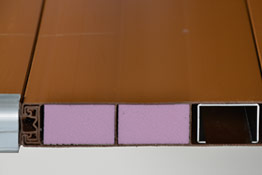 Aluminum Channel and High-Density Foam Interior
Impermeable, interlocking polymer panels shield the insulating foam from water vapor and water run-off preventing weight-gain and odor in the cover.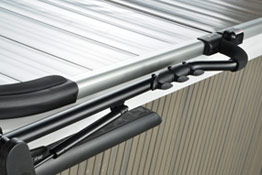 Integrated Hydraulic Cover Lift System
An integrated hydraulic lifter makes opening the Smartop a breeze. When in the open position Smartop acts as a wind and privacy screen, providing the user the ultimate hot tub experience.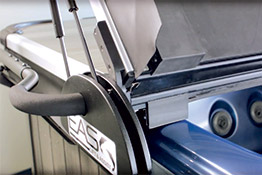 EAS Lift & Assist
Feather-light and finger-tip-easy opening. The exclusive EAS Lift & Assist bracket allows the cover to open and close gently and easily. Patent Pending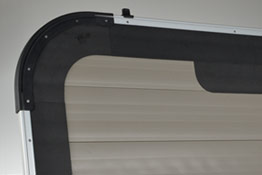 Thermal Super Seal
Designed to keep heat in, creating maximum energy efficiency and reducing heating cost. Made of soft rubber.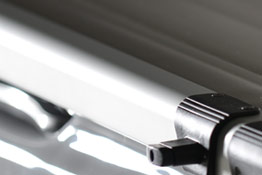 Anodized Aluminum Trim
Stylish and maintenance-free aluminum trim makes Smartop strong and looking good.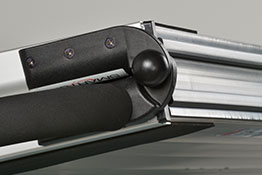 Replaceable and Repairable Components
In the unlikely event any part of your Smartop should have a problem due to accident or failure, each component is replaceable making Smartop repairable and the last cover you'll ever need to buy.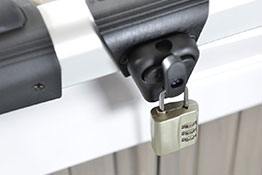 Steel Cable Cover Lock System
The easy to use Steel Cable Cover Lock System coupled with a combination padlock provides ultimate security for your hot tub preventing unauthorized or unsupervised use.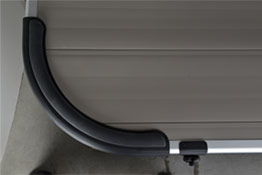 Impact-Resistant Rubber Corners
Designed to create a finished look, made of rubber to assist with impact.
repairable and the last cover you'll ever need to buy.