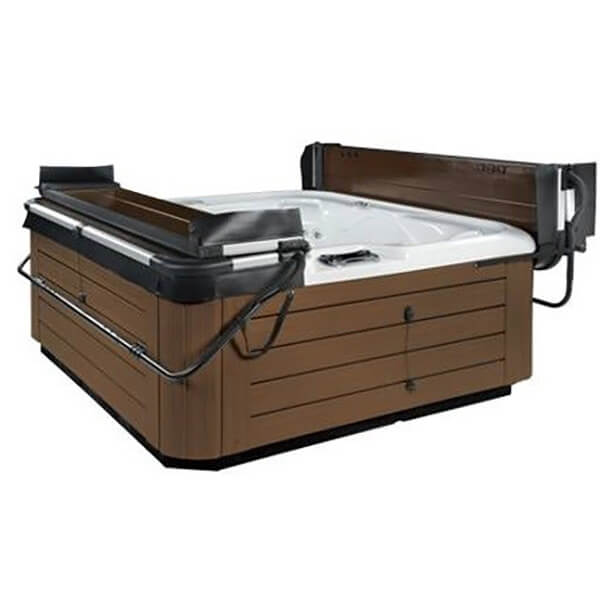 Offering a 360 degree view!
Smartop Duo's exclusive two-piece design opens from the center allowing each half to rest in a low position when open providing a panoramic 360 degree view from within the hot tub.
The integrated cover lift system is a perfect example of form follows function and offers ease-of-use performance.
Features include:
Zero Water Retention through the use of Closed-Cell Owens Corning Foam Insulation
Durable & Long Lasting
Integrated Cover Lifter
Thermal Super Seal
Strong, Anodized Aluminum Trim in Silver or Black
Rubber Skirting to assist with heat retention and keep debris out
Integrated Towel Rack
Steel Cable Cover Lock System
Repairable / Replaceable Components
Stylish Design Enhances the Look of Your Hot Tub and Surroundings
Holds up to 800 lbs
Availasble for square and rectangular tubs.