Dallas Oregon Hot Tub Repair, Service, Swim Spas, Saunas
AllSpa is Oregon's biggest and most reliable hot tub, swim spa, and sauna service company since 1979. We're pleased to meet the needs of all of our customers, whatever brand of hot tub, sauna, or swim spa they own. We have a spa or service to fit any need, but we're also the only hot tub dealer in Oregon who is trade certified. We are the competent service department at Oregon Hot Tub, properly licensed in WA and OR.
We're Ready to Help
Hot Tub, Spa Repair, Service, Maintenance
No one likes to think about repairs on their hot tub, swim spa, sauna, or pool. But, if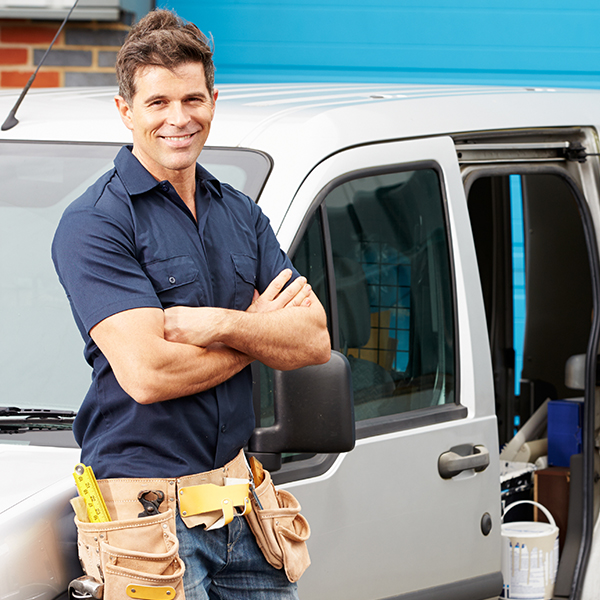 you do, it's good to know that we are certified, licensed and bonded. With over 38 years of experience repairing spa systems, the team at AllSpa is ready to help you get back into hot water.
As the only Trade Certified Service Center in Oregon for Hot Tubs, we've been through an independent audit, and found to comply with every procedure and guideline. All of our technicians are background checked, licensed and bonded for your security. Plus, we meet the service goals that will keep us in business for years to come. So relax, we'll be around to help when you need us most! 
The AllSpa guarantee: If for any reason, you experience the same issue within 30 days, we'll drop our call-out fee. You only pay parts and labor for any new issues. And of course, all our parts are backed by a 1-year worry-free warranty.
Hot Tub, Swim Spa Drain and Fill
Ready to keep your hot tub, swim spa or sauna in perfect running shape effortlessly? We're happy to provide a variety of services for ensuring clean water, including drain and fill, signature spa care and recurring package services.
Hot Tub Cleaning Service, Portable Spa Maintenance, Moving
Transferring a spa from one place to another is not something people should try and do on their own. It takes experience and know-how to relocate a spa in a safe, fast and easy way. That's why we're here, with reliable, five-star service to get your spa where it needs to be!
Hot Tub, Swim Spa Watercare
Keep your hot tub, swim spa or sauna clean all year round and never stress about forgetting to clean it. Try out our recurring cleaning and water care plans and eliminate guesswork behind soaking in clean water.
 Services Offered
• Hot Tub, Spa Repair, Service, Maintenance
• Jacuzzi Repair, Service, Maintenance
• Hot Tub, Swim Spa Drain and Fill
• Hot Tub Cleaning Service, Portable Spa Maintenance
• On-Site Water Analysis
• Insurance Claims
• Repair Services
• Spa Service Use Training
• Maintenance Inspections
• Hot Tub and Swim Spa Relocation and Set-Up
• Portable Sauna Relocation and Set-Up
• Crane Moving Services
• Real Estate Inspections
• Construction Design Consulting
Learn More About Our Award-Winning Hot Tub, Swim Spa Repair, Service and Maintenance. Contact Us Here:
• Hot Tub and Swim Spa Repair Services
• Hot Tub and Swim Spa Cleaning and Maintenance Services
• Schedule a Service or Repair
• Hot Tub Drain and Fill
• Swim Spa Drain and Fill
• Hot Tub Moving Services
• Hot Tub Sale
About Dallas Source: https://en.wikipedia.org/wiki/Dallas,_Oregon
Dallas is a city and the county seat of Polk County, Oregon, United States. The population was 14,583 at the 2010 census.[7]
Dallas is along Rickreall Creek, about 15 miles (24 km) west of Salem, at an elevation of 325 feet (99 m) above sea level. It is part of the Salem Metropolitan Statistical Area.
History
Dallas was settled in the 1840s on the north side of Rickreall Creek and was originally named "Cynthian" or "Cynthiana".[8] A 1947 Itemizer-Observer article[9] states: "[T]he town was called Cynthiana after Cynthiana, Ky., so named by Mrs. Thos. Lovelady." The History of Polk County Oregon, 1987, Page 12, states: "To Mrs. Thomas J. Lovelady was given the honor of naming the new settlement and she selected the name after her home town of Cynthiana, Kentucky."
Another source claims that the origin of the name may have been Jesse Applegate's wife, Cynthia Ann.[8] However, she lived in the Salt Creek area of northern Polk County and, according to the 1850 Federal Census, had already left Polk County by 1850.
Dallas post office was established in 1852.[8]
In 1856, the town was moved more than a mile south because of an inadequate supply of water.[8]
Dallas was in competition with Independence to be the county seat and the citizens of Dallas raised $17,000 in order to have a branch of the narrow gauge railroad come to their town, thus securing the honor.[8] The line was built from 1878–80.[8] A more suitable name for a county seat was needed, and since George Mifflin Dallas was vice-president under James K. Polk, for whom the county was named, "Dallas" was a natural choice.[8]
Dallas was incorporated as a town in 1874 and as a city in 1901.[citation needed]
Coordinates: 44°55'16″N 123°18'59″W
https://goo.gl/maps/7TVPgHkuPwB3TDat7

See page for author, Public domain, via Wikimedia Commons
Dallas, OR Map
For those looking for more information about Dallas, Or, here are a few helpful links.
Tourist information in Dallas – https://www.tripadvisor.com/Tourism-g51832-Dallas_Oregon-Vacations.html
City of Dallas – https://www.ci.dallas.or.us/