Some of Our Swimming Pool Services Include:
Pool Opening and Closing Service
Pool Filter Cleaning, Repair and Replacement
Pool Pump Motor Repair, Installation, Replacement
Pool Heater Repair, Installation, Replacement
Pool Light Repair, Installation, Replacement
Pool Salt System Cleaning, Repair, Replacement
Hi there! We're AllSpa, a locally owned and operated repair, cleaning, and maintenance company. We proudly service all leading brands of swimming pools, hot tubs, swim spas, and saunas.
Quality service is our top priority and we're prepared to exceed expectations. That's true whether we're replacing a broken filter, repairing a salt water system or fixing a heater. Your satisfaction means everything.
Need the Family Swimming Pool Cleaned?
Your pool is amazing, but when it's due for a great cleaning, let us help! We can easily get your swimming pool in tip top shape with a variety of services for healthy, clean water. That's backyard swimming pool care and recurring cleaning services you can depend on.
Affordable, Reliable Commercial Pool Services
We do commercial pools too! With the same level of expertise and care we offer residential clients, we'll service your commercial pool. Competitively priced for cleaning and maintenance services, our dependable team is why we're the best commercial pool service company in Oregon and SW Washington.
Only the best pool service technicians, for your peace of mind.
With exceptional service as our goal, we employ the most qualified technicians. The AllSpa team has years of hands-on experience, and delivers a higher level of care to keep your water clean, clear, and sanitized.
Award-winning service, repair and maintenance is the AllSpa way, whether you're looking for a one-time cleaning or a dependable recurring monthly or annual plan.
We comply with all strict procedures and guidelines—an independent audit proves it! Plus, all of our technicians have been background checked, licensed and bonded. Proudly in business to serve the community, we're ready to help when you need it most!
Want to Learn More About Our Award-Winning Swimming Pool Cleaning Repair and Maintenance Services? Contact Us Here:
• Swimming Pool Repair Services
• Swimming Pool Cleaning Services
• Contact Us About Service
• Schedule a Service or Repair
• Read AllSpa 5 Star Reviews
Connect with Us:
Check Us Out on Facebook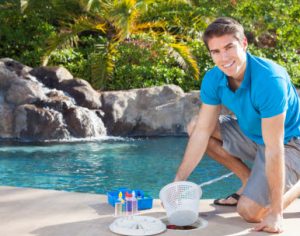 About Gresham – Source: https://en.wikipedia.org/wiki/Gresham,_Oregon
Gresham /ˈɡrɛʃəm/ is a city located in Multnomah County, Oregon, in the United States of America, immediately east of Portland, Oregon. It is considered a suburb within the Greater Portland Metropolitan area. Though it began as a settlement in the mid-1800s, it was not officially incorporated as a city until 1905; it was named after Walter Quintin Gresham, the American Civil War general and United States Postmaster General.
The city's early economy was sustained largely by farming, and by the mid-20th century the city experienced a population boom, growing from 4,000 residents to over 10,000 between 1960 and 1970. The population was 105,594 at the 2010 census, making Gresham the fourth largest city in Oregon.
Government
The City of Gresham operates under the council–manager form of government. The mayor and city council are elected to be the legislative and policy-making body for the city.
The council appoints a city manager who is responsible for the daily operations of the city.[24] The city manager of Gresham is Erik Kvarsten, who was appointed to the position on August 1, 2004.
The city council consists of the mayor and six councilors, all of whom serve four-year terms. Elections are held in November of even-numbered years. In election years divisible by four, (e.g., 2000, 2004, 2008), three councilors are elected. In election years not divisible by four, (e.g., 1998, 2002, 2006), the other three councilors and the mayor are elected.
Education
Gresham is served by three school districts: Centennial, Gresham-Barlow, and Reynolds. High schools include Gresham High School, Sam Barlow High School, Centennial High School, and Reynolds High School. Private schools include Portland Adventist Elementary School, Eastside Christian School, and Morningstar Montessori school.
Mount Hood Community College is also located in Gresham, and is the only college located within the city limits. It offers associate degrees, as well as bachelor's programs through a partnership with Eastern Oregon University. According to the US Census, 27.16% of the Gresham residents had a bachelor's degree, while 9.93% had earned a master's degree or above.[3]
Coordinates: 45°30′13″N 122°26′22″W
Map of Gresham
Here's more information about Gresham
https://greshamoregon.gov/
https://www.gresham.k12.or.us/ghs
https://www.greshamchamber.org/