Hot Tub Repair Lincoln City, Swim Spa Service, Pool Maintenance
As Oregon's largest and most trusted hot tub, swim spa, and sauna service company, we've been over-delivering on the needs of our clients since 1979. We're happy to help, whatever brand of hot tub, sauna, or swim spa you own!
We're also the only hot tub dealer in Oregon who is trade certified. We are the trusted and reliable service department at Oregon Hot Tub, properly licensed in WA and OR.
Here's How We Can Help
Hot Tub, Spa Repair, Service, Maintenance
When it's time for a repair on your hot tub, swim spa, sauna, or pool, you need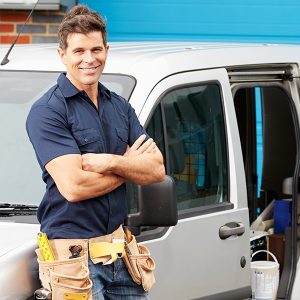 expertise. Our technicians are certified, licensed and bonded with over 38 years of experience repairing spa systems. Take a minute and read how we can get you back into hot water.
AllSpa is the only Trade Certified Service Center in Oregon for Hot Tubs. We've been carefully audited and the results are in: we comply with all procedures and guidelines with highly trained technicians who are thoroughly background checked, licensed and bonded. This is how we stay in business and why you can trust our team to be there when you need us most!
Our guarantee: If the same issue occurs within 30 days, our call-out fee is free. You only need to pay for parts and labor for any new issues. And, of course, all parts have a one-year worry-free warranty.
Hot Tub, Swim Spa Drain and Fill
Maintenance doesn't need to be a hassle. Ensure your hot tub, swim spa or sauna stays in perfect running shape easily with one of our convenient services. Water cleaning, drain and fill,
signature spa care and recurring package services are available.
Hot Tub Cleaning Service, Portable Spa Maintenance, Moving
Relocating a spa is something people should not try alone. A safe move requires experience and know-how to get it done in the fastest, easiest way possible. Trust our team for reliable, five-star service and let us get your spa where it needs to be!
Hot Tub, Swim Spa Watercare
Keep your hot tub, swim spa or sauna clean all year round and never stress about forgetting to clean it. Try out our recurring cleaning and water care plans and eliminate guesswork behind soaking in clean water.
Services Offered
• Hot Tub, Spa Repair, Service, Maintenance
• Jacuzzi Repair, Service, Maintenance
• Hot Tub, Swim Spa Drain and Fill
• Hot Tub Cleaning Service, Portable Spa Maintenance
• On-Site Water Analysis
• Insurance Claims
• Repair Services
• Spa Service Use Training
• Maintenance Inspections
• Hot Tub and Swim Spa Relocation and Set-Up
• Portable Sauna Relocation and Set-Up
• Crane Moving Services
• Real Estate Inspections
• Construction Design Consulting
Learn More About Our Award-Winning Hot Tub, Swim Spa Repair, Service and Maintenance. Contact Us Here:
• Hot Tub and Swim Spa Repair Services
• Hot Tub and Swim Spa Cleaning and Maintenance Services
• Schedule a Service or Repair
• Hot Tub Drain and Fill
• Swim Spa Drain and Fill
• Hot Tub Moving Services
• Hot Tub Sale
Lincoln City Source: https://en.wikipedia.org/wiki/Lincoln_City,_Oregon
Lincoln City is a city in Lincoln County on the Oregon Coast between Tillamook and Newport. It is named after the county, which was named in honor of former U.S. President Abraham Lincoln. The population was 7,930 at the 2010 Census. During the solar eclipse of August 21, 2017, this city was the first in the path of totality to view a total solar eclipse. 
Government
The city operates under a city charter, with a paid city manager, Ron Chandler, acting as chief executive,[16] and a non-paid mayor, Dick Anderson, who is elected for a four-year term, and six-member city council.[17] The city council is elected from three wards and serves four-year terms.[16]
Economy
Lincoln City has three primary economic resources: tourism, healthcare, and retirement.[17]
In 1995 the Confederated Tribes of Siletz opened Chinook Winds Casino at the northern end of the city on property overlooking the Pacific Ocean.[18]
Major employers include Chinook Winds Casino, city government, Lincoln County School District, and Samaritan North Lincoln Hospital.[17]
The Salishan Spa & Golf Resort, located south of Siletz Bay in Gleneden Beach, has dining opportunities, a shopping complex, cabin lodging, and a golf course offering views of the Pacific Ocean.
The city houses a Pig N' Pancake restaurant, a chain unique to the Oregon Coast.
Geography
According to the United States Census Bureau, the city has a total area of 5.68 square miles (14.71 km2), of which, 5.65 square miles (14.63 km2) is land and 0.03 square miles (0.08 km2) is water.[19]
Lincoln City is home to one of the world's shortest rivers, the D River, connecting Devil's Lake with the Pacific Ocean.
Arts and culture
The Lincoln City Cultural Center, housed in the historic DeLake School building,[22] offers a wide variety of classes and events year-round.[23]
Two kite festivals are held annually in Lincoln City, the Summer Kite Festival in June and the Fall Kite Festival in October. Both festivals are each held at D River Wayside, where several other world-class kite events are held. The city is known by some as the "Kite Capital of the World".[24] Lincoln City also provides seasonal glass float drops through Finders Keepers from October to May.[25]
The Siletz Bay Music Festival is held in Lincoln City, in late June and into July, at different locations throughout the city.
Coordinates: 44°58'20″N 124°0'40″W
https://goo.gl/maps/n13zzDFAfQApKrtk9

Justin Lonas, CC BY-SA 3.0, via Wikimedia Commons
For those looking for more information about Lincoln City, OR, here are a few helpful links.
City of Lincoln City – https://www.lincolncity.org/
7 Things Not to Miss in Lincoln City – https://traveloregon.com/cities-regions/oregon-coast/lincoln-city/