Hot Tub Repair, Service Yachats, Swim Spa Maintenance
AllSpa is Oregon's biggest and most exciting hot tub, swim spa, and sauna service company since 1979. We're happy to meet the needs of all of our customers, regardless of the brand of hot tub, sauna, or swim spa they own! We have the perfect spa or service for every need, but we're also the only hot tub dealer in Oregon who is trade certified. We're the trusted service department at Oregon Hot Tub and are properly licensed in WA and OR. 
Here's How We Can Help:
Hot Tub, Spa Repair, Service, Maintenance
Dealing with repairs on your hot tub, swim spa, sauna, or pool is never fun. But, with a trusted team behind you, it's easy to get back into hot water. All of our technicians are certified, licensed and bonded for your protection. And, with over 38 years of experience repairing spa systems, we can help.
We are the only Trade Certified Service Center in Oregon for Hot Tubs. That means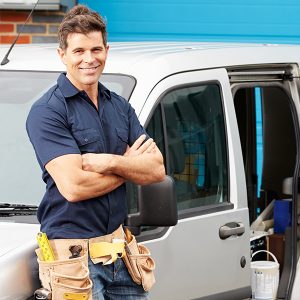 we've undergone an independent audit, and we were found to be in compliance with all procedures and guidelines. Our team is fully background checked, licensed and bonded—ready to exceed the service goals that keep us in business. Relax, we're on the job!
Here's the AllSpa guarantee: If you experience the same issue within 30 days, we'll waive our call-out fee. You pay parts and labor for new issues, that's all! And, all of our parts are also backed by a 1-year worry-free warranty.
Hot Tub, Swim Spa Drain and Fill
Keep your hot tub, swim spa or sauna running perfectly without lifting a finger! We're pleased to offer a variety of hassle-free services for clean water, including drain and fill, signature spa care and regular package services.
Hot Tub Cleaning Service, Portable Spa Maintenance, Moving
Moving a heavy spa from place to place isn't something people should try and do on their own. It takes knowledge and experience to relocate a spa safely. That's what we do, and how we can offer a five-star service to get your spa where it needs to be!
Hot Tub, Swim Spa Watercare
Keep your hot tub, swim spa or sauna clean all year round and never stress about forgetting to clean it. Try out our recurring cleaning and water care plans and eliminate guesswork behind soaking in clean water.
Services Offered
• Hot Tub, Spa Repair, Service, Maintenance
• Jacuzzi Repair, Service, Maintenance
• Hot Tub, Swim Spa Drain and Fill
• Hot Tub Cleaning Service, Portable Spa Maintenance
• On-Site Water Analysis
• Insurance Claims
• Repair Services
• Spa Service Use Training
• Maintenance Inspections
• Hot Tub and Swim Spa Relocation and Set-Up
• Portable Sauna Relocation and Set-Up
• Crane Moving Services
• Real Estate Inspections
• Construction Design Consulting
Learn More About Our Award-Winning Hot Tub, Swim Spa Repair, Service and Maintenance. Contact Us Here:
• Hot Tub and Swim Spa Repair Services
• Hot Tub and Swim Spa Cleaning and Maintenance Services
• Schedule a Service or Repair
• Hot Tub Drain and Fill
• Swim Spa Drain and Fill
• Hot Tub Moving Services
• Hot Tub Sale
About Yachats Source: https://en.wikipedia.org/wiki/Yachats,_Oregon
Yachats (/'j??h??ts/ YAH-hahts) is a small coastal city in Lincoln County, Oregon, United States. According to Oregon Geographic Names, the name comes from the Siletz language and means "dark water at the foot of the mountain". There is a range of differing etymologies, however.[8] William Bright says the name comes from the Alsea placename yáx?ayky (IPA: /'ja?ajk?/).[9] At the 2010 census, the city's population was 690. In 2007, Budget Travel magazine named Yachats one of the "Ten Coolest Small Towns of the U.S.A.",[10] and Yachats was chosen among the top 10 U.S. up-and-coming vacation destinations by Virtualtourist.[11] In 2011, Arthur Frommer, founder of Frommer's Travel Guides, listed Yachats number seven among his ten favorite vacation destinations in the world.[citation needed]
Arts and culture
Annual cultural events
The Yachats la de da Parade is held each July 4 at noon.[29] It features anyone in town who wants to participate. Some of the regular entries include the Yachats Umbrella Drill Team, a belly dancing troupe, and a Yachats Fire Department truck accompanied by Dalmatian miniature goats. Starting in 2012, the Oregon Central Coast PFLAG (Parents and Friends of Lesbians and Gays) have also marched in the parade. For the past several years, the Yachats Youth and Family Activities Program (YYFAP) has run a (rubber) duck race in the Yachats estuary shortly following the parade. Then, in the evening, an extensive fireworks display is launched out over the ocean.
The Yachats Music Festival brings 20 to 30 of the world's major classical musicians for four concerts throughout a weekend in July.[30] The Yachats event is the summer festival for Four Seasons Arts, an organization that presents annual recitals at Carnegie Hall and the Lincoln Center. This music festival has graced Yachats annually since 1981.
Each October, Yachats is the site of the Yachats Village Mushroom Festival.[31] Some of the world's leading experts in mycology provide exhibits, give talks, and guide forest walks. There is also a culinary mushroom-growing workshop. Restaurants in Yachats participate in a Fungi Feast with wild mushroom cuisine. Mushroom-inspired art and music can be found at a number of venues around the town.[32]
During the first weekend of November, the city hosts the Yachats Celtic Music Festival, with performances at several venues, including the auditorium of the Yachats Commons.[33] Many of the world's finest Celtic musicians perform there, traveling from Scotland, Ireland, Canada, and various regions of the U.S. to participate. Workshops are held for teaching dances and the playing of instruments such as the bodhran and the tin whistle.
At the Cape Perpetua Scenic Area, the visitor center hosts Whale Watching Weeks in winter and in spring.[34] About 400 gray whales feed along the coasts of Oregon, Washington, and British Columbia in the summer. Generally, whales are in the Cape Perpetua area from July through mid-November. These whales can be seen close to shore while feeding. The visitor center also sponsors a Tidepool Discovery Days program each summer and provides guided tidepool walks.[35] The Heceta Head Lighthouse, located 13 miles (21 km) south of Yachats, holds a Victorian Christmas Open House each December. Besides the usual guided tours of the historic lighthouse, the Queen Anne style keeper's house is thoroughly decorated in a Victorian manner. Visitors are entertained with holiday musical performances and treats.

Sam Beebe, Ecotrust, CC BY 2.0, via Wikimedia Commons
Coordinates: 44°18'40″N 124°6'17″W
https://goo.gl/maps/cCw5NihBt7szCVpp9
For those looking for more information about Yachats, Or, here are a few helpful links.
The Best of Yachats – https://www.tripadvisor.com/Tourism-g52148-Yachats_Oregon-Vacations.html
Go Yachats – City Information – https://www.goyachats.com/
Yachats, OR Map