Some of Our Swimming Pool Services Include:
Pool Opening and Closing Service
Pool Filter Cleaning, Repair and Replacement
Pool Pump Motor Repair, Installation, Replacement
Pool Heater Repair, Installation, Replacement
Pool Light Repair, Installation, Replacement
Pool Salt System Cleaning, Repair, Replacement
Locally owned and operated, we're AllSpa, your home for trusted repair, cleaning, and maintenance on quality name swimming pools, hot tubs, swim spas, and saunas.
We're pleased to serve our community with exceptional service and repair, whether we're replacing broken filters, salt systems, heaters and more. We're competitively priced, dependable and reliable.
Looking for home swimming pool cleaning services?
Look no further than AllSpa for reliable cleaning services for your home pool. We have a variety of great options to keep your pool water healthy and clean. That's trusted pool care and recurring cleaning services too, for backyard swimming pools.
Dependable commercial pool cleaning and maintenance.
Stay organized with expert commercial pool services you can trust. For commercial pool cleaning or maintenance, we've got you covered in Oregon and SW Washington.
Reliable, professional pool service technicians.
Our team of pool technicians are trained professionals, ready to make certain your pool water is clean, clear, and sanitized.
With award-winning service, repair and maintenance prioritized, AllSpa delivers one-time cleanings, monthly or annual plans and helpful inspections.
We've also had an independent audit, which found us to be in total compliance with strict procedures and guidelines. Each of our technicians are background checked, licensed, and bonded. We'll be around to help you when you need us most!
Want to Learn More About Our Award-Winning Swimming Pool Cleaning Repair and Maintenance Services? Contact Us Here:
• Swimming Pool Repair Services
• Swimming Pool Cleaning Services
• Contact Us About Service
• Schedule a Service or Repair
• Read AllSpa 5 Star Reviews
Connect with Us:
Check Us Out on Facebook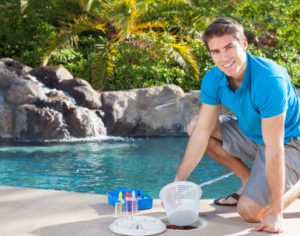 About North Plains – Source: https://en.wikipedia.org/wiki/North_Plains,_Oregon
North Plains is a city in Washington County, Oregon, United States, off U.S. 26 on the northwest outskirts of the Portland metropolitan area. The population was 1,947 at the 2010 census.
Geography
According to the United States Census Bureau, the city has an area of 0.90 square miles (2.33 km2), all land.[11]
Climate
This region has warm, dry summers, with no monthly average temperatures above 71.6 °F (22 °C). However, temperatures are often above 100 °F (38 °C) for several days each year. According to the Köppen Climate Classification system, North Plains has a warm-summer Mediterranean climate, abbreviated "Csb" on climate maps.[12]
Demographics
2010 census
As of the census[2] of 2010, there were 1,947 people (a 21.3% increase from 2000), 706 households, and 511 families living in the city. The population density was 2,163.3 inhabitants per square mile (835.3/km2). There were 749 housing units at an average density of 832.2 per square mile (321.3/km2). The racial makeup of the city was 89.0% White, 0.4% African American, 1.2% Native American, 1.8% Asian, 0.6% Pacific Islander, 3.1% from other races, and 3.7% from two or more races. Hispanic or Latino of any race were 11.0% of the population.
There were 706 households, of which 40.8% had children under the age of 18 living with them, 58.5% were married couples living together, 9.3% had a female householder with no husband present, 4.5% had a male householder with no wife present, and 27.6% were non-families. 21.8% of all households were made up of individuals, and 9.2% had someone living alone who was 65 years of age or older. The average household size was 2.75 and the average family size was 3.21.
The median age in the city was 36.5 years. 27.5% of residents were under the age of 18; 7.2% were between the ages of 18 and 24; 28.6% were from 25 to 44; 27.3% were from 45 to 64; and 9.2% were 65 years of age or older. The gender makeup of the city was 49.6% male and 50.4% female.
Coordinates: 45°35′50″N 122°59′53″W
Map of North Plains
Here's more information about North Plains
https://www.northplains.org/
https://northplainschamber.org/
https://www.northplainsvetclinic.com/