Some of Our Gladstone Swimming Pool Services Include: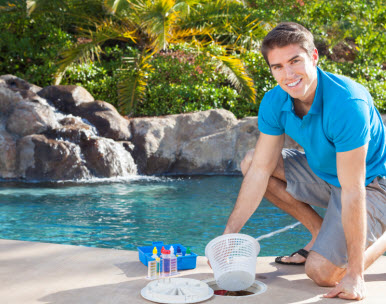 – Pool Opening and Closing Service
– Pool Filter Cleaning, Repair and Replacement
– Pool Pump Motor Repair, Installation, Replacement
– Pool Heater Repair, Installation, Replacement
– Pool Light Repair, Installation, Replacement
– Pool Salt System Cleaning, Repair, Replacement
Locally owned and operated, AllSpa is one of Oregon's largest and most reliable repair, cleaning and maintenance company. We service all brands of hot tubs, swim spas, and swimming pools.
We're also the only hot tub service center in Oregon who is trade certified.
Get the Hot Tub and Gladstone Pool Repair You Need
Have you ever wondered, "How do I repair my hot tub?" or "Where can I find a reliable swimming pool service center?" At AllSpa, we're hot tub enthusiasts too, and well prepared to get your hot tub working as it should.
We've worked hard to become the best hot tub and pool repair company in Oregon!
We're trade certified-the only Trade Certified Service Center in Oregon for Hot Tubs.
We've been independently audited-and found to comply with strict procedures and guidelines.
We're background checked, licensed, bonded-all technicians are reliable.
We've been doing business since 1979-we'll be around to help you when you need it most!
Keep Your Swimming Pool Clean and Ready to Use
Nothing is better than a perfectly clean, ready to use hot tub, swim spa, sauna, or pool. We can help keep your investment looking great with a variety of convenient services, including signature spa care and recurring cleaning services.
Hot Tub Drain and Fill
Take advantage of a onetime Hot Tub Drain and Fill service. Give us a try for 2 weeks! If you decide it's for you, we'll credit your account and apply what you paid towards the cost of an annual care plan of your choice!
Pool Cleaning
Keep your hot tub, swim spa, sauna, or pool clean and ready to use at a moment's notice with our recurring cleaning plans. That's year-round convenience, and a smart way to eliminate the guesswork of staying in clean water.
Upgrade or Replace It
It's Always Exciting to Replace Your Old Hot Tub, Swim Spa or Sauna!
If you're ready to try something new, why not consider upgrading or replacing your investment? We've partnered with Oregon Hot Tub, so you have an excellent selection and the best variety of products to fit your needs.
Want to Learn More About Our Award-Winning Hot Tub Repair Services? Contact Us Here:
• Hot Tub and Swim Spa Repair Services
• Hot Tub and Swim Spa Cleaning Services
• Hot Tub Moving Services
• Hot Tub Sale
• Schedule a Service or Repair
About Gladstone Source: https://en.wikipedia.org/wiki/Gladstone,_Oregon
Gladstone is a city located in Clackamas County, Oregon, United States. The population was 11,491 at the 2010 census. Gladstone is an approximately 4-square-mile (10 km2) suburban community, 12 miles (19 km) south of Portland, the largest city in Oregon, and located at the confluence of the Clackamas and Willamette rivers.[6]
Gladstone has held several important cultural and social events, hosting both the inaugural Clackamas County Fair and the Oregon State Fair, before both were moved to more spacious locations.[7][8] Both Secretary of State William Jennings Bryan and presidential candidate Theodore Roosevelt have given public speeches in the city.[9]
Demographics
As of the census of 2010, there were 11,497 people, 4,540 households, and 3,009 families residing in the city. The population density was 4,790.4 inhabitants per square mile (1,849.6/km2). There were 4,779 housing units at an average density of 1,991.3 per square mile (768.8/km2). The racial makeup of the city was 89.2% White, 0.9% African American, 1.0% Native American, 1.6% Asian, 0.4% Pacific Islander, 3.4% from other races, and 3.6% from two or more races. Hispanic or Latino of any race were 8.7% of the population.[3]
Arts and culture
The annual Gladstone Community Festival and parade, held the first weekend of August, commemorates Gladstone's former status as a popular Chautauqua destination. The festival is held in Max Patterson Memorial City Park.[34]
KRYP is a Spanish language FM radio station that broadcasts from the city.[35]
Coordinates: 45°22′52″N 122°35′35″W

By M.O. Stevens – Own work, CC BY 3.0, Link
Map of Gladstone

Directions from Gladstone to AllSpa, 6205 NW Bethany Ct, Suite 109, Beaverton, OR 97006

Check Out a 5 Star Review for AllSpa Oregon:

For those looking for more information about Gladstone, OR here are a few helpful links.
http://masalaboxinc.com/
https://www.facebook.com/places/Things-to-do-in-Gladstone-Oregon/103775846327241/
https://www.hamiltonsappliance.com/
AllSpa
6205 NW Bethany Ct, Suite 109
Beaverton, OR 97006
☎ 503-941-9004
Swimming Pool Service, Cleaning, Maintenance Oregon
Swimming Pool Cleaning
Connect with Us on Facebook