Some of Our Lake Oswego Swimming Pool Services Include: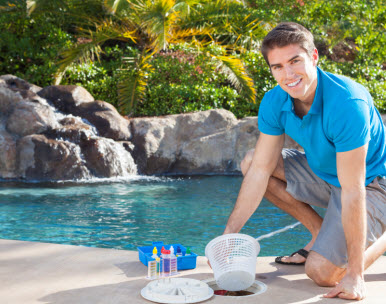 – Pool Opening and Closing Service
– Pool Filter Cleaning, Repair and Replacement
– Pool Pump Motor Repair, Installation, Replacement
– Pool Heater Repair, Installation, Replacement
– Pool Light Repair, Installation, Replacement
– Pool Salt System Cleaning, Repair, Replacement
As Oregon's largest and most trusted hot tub and repair, cleaning, and maintenance company, AllSpa is locally owned and operated and ready to service all major brands of hot tubs, swim spas, and saunas.
We've partnered with Oregon Hot Tub! And we're the only trade certified hot tub service center in the state!
Get it Your Hot Tub or Pool Fixed Right in Lake Oswego
Why suffer with a broken hot tub or pool when finding reliable repair is easier than ever? Look no further than AllSpa for trusted, competent repair. Here are some of the reasons why we're considered the best repair company in Oregon!
We are the only Trade Certified Service Center in Oregon for Hot Tubs.
An independent audit found us to be in compliance will all procedures and guidelines.
Each of our skilled technicians are background checked, licensed and bonded.
We've been doing business since 1979 and will continue to be there when you need us most.
Clean Your Pool and Make it Shine
You count on your hot tub, swim spa, sauna, or pool to deliver an incredible experience. But a big part of that enjoyment comes from keeping your water clean and your investment in great shape. We offer a range of convenient services to ensure you stay in clean water, including signature spa care and recurring cleaning services.
Drain and Fill Your Hot Tub
Not sure if this service is for you? Give us a try by purchasing a onetime Hot Tub Drain and Fill service. Give it a go for 14 days. If you decide you like it, we'll credit what you paid to an annual care plan of your choice!
Recurring Pool Cleaning
The smart, practical way to keep your hot tub, swim spa, sauna, or pool clean all year round, recurring cleaning services from AllSpa take the guesswork out of this one maintenance chore.
Upgrade to Something New
There's Never Been a Better Time to Replace Your Old Hot Tub, Swim Spa or Sauna!
Dreaming of replacing an outdated hot tub, swim spa, or sauna with something newer and more exciting? We've partnered with Oregon Hot Tub, and have a wide variety of exciting products to choose from.
Want to Learn More About Our Award-Winning Swimming Pool Cleaning Repair and Maintenance Services? Contact Us Here:
• Swimming Pool Repair Services
• Swimming Pool Cleaning Services
• Contact Us About Service
• Schedule a Service or Repair
• Read AllSpa 5 Star Reviews
About Lake Oswego Source: https://en.wikipedia.org/wiki/Lake_Oswego,_Oregon
Geography
According to the United States Census Bureau, the city has a total area of 11.35 square miles (29.40 km2), of which, 10.68 square miles (27.66 km2) are land and 0.67 square miles (1.74 km2) is covered by water.[17] That area does not include more than 1,100 acres (4.5 km2) of unincorporated land within the urban services boundary as defined by Clackamas County.[5]
Oswego Lake is a lake, originally named Waluga (wild swan) by Clackamas Indians,[18] which has been expanded is and currently managed by the Lake Oswego Corporation.[19] The lake supports watercraft, and a dock floats at the lake's east end, where boaters can disembark and walk to the nearby businesses. The main canal from the Tualatin River was dug in 1872.[20]
Every three years, the water level in the lake is lowered several feet by opening the gates on the dam and allowing water to flow into Oswego Creek and on to the Willamette River, enabling lakefront property owners to conduct repairs on docks and boathouses.[21] In 2010, the lake was lowered about 24 feet (7.3 m) to allow for construction of a new sewer line, the lowest lake level since 1962, when the original sewer line was installed.[22]
The city extends up Mount Sylvania and through Lake Grove towards Tualatin.
Coordinates (City Hall): 45.41956°N 122.66755°WCoordinates: 45.41956°N 122.66755°W

By Esprqii – Own work, CC BY-SA 3.0, Link
For those looking for more information about Lake Oswego, OR, here are a few helpful links.
https://www.nicolettastable.com/
http://tuccirestaurant.com/
https://www.ci.oswego.or.us/parksrec/foothills-park
AllSpa
6205 NW Bethany Ct, Suite 109
Beaverton, OR 97006
☎ 503-941-9004
Swimming Pool Service, Cleaning, Maintenance Oregon
Swimming Pool Cleaning
Connect with Us on Facebook
Lake Oswego, OR Map

Directions from Lake Oswego to AllSpa, 6205 NW Bethany Ct, Suite 109, Beaverton, OR 97006