Some of Our Swimming Pool Services Include:
Pool Opening and Closing Service
Pool Filter Cleaning, Repair and Replacement
Pool Pump Motor Repair, Installation, Replacement
Pool Heater Repair, Installation, Replacement
Pool Light Repair, Installation, Replacement
Pool Salt System Cleaning, Repair, Replacement
Welcome to AllSpa, your trusted choice for professional repair, cleaning, and maintenance, on all leading brands of swimming pools, hot tubs, swim spas, and saunas.
We prioritize great service, and stake our reputation on delivering the industry's best. And that's true whether we're repairing a broken heater, fixing a damaged pump, or just replacing a filter. With your satisfaction our number one goal, we get it right every time.
Top Rated Residential Swimming Pool Cleaning
When you need services for your backyard swimming pool, we can help. We offer a variety of great packages and service deals, whether you need a one-time deal or you're interested in a recurring package. The AllSpa team is ready to get your home swimming pool clean and healthy.
Professional Grade Commercial Pool Cleaning and Maintenance
We understand the need to secure highly rated, dependable commercial pool cleaning and maintenance services. When your customers matter, you need results. Our professional crew has decades of hands-on experience, and is rated one of the best commercial pool service teams in Oregon and SW Washington.
Pool Service Technicians You Can Trust
The AllSpa team is passionate about pools and it shows! All of our technicians exceed expectations through skills and services that go above and beyond.
Top rated service, repair and maintenance is our number one priority, whether we work for you one-time or we're delivering on a recurring monthly or annual plan.
Proud to be in total compliance with all procedures and guidelines, our technicians are background checked, licensed and bonded for your protection. It's easy to see why we've been in business for as long as we have and will continue to be here when you need us most!
Want to Learn More About Our Award-Winning Swimming Pool Cleaning Repair and Maintenance Services? Contact Us Here:
• Swimming Pool Repair Services
• Swimming Pool Cleaning Services
• Contact Us About Service
• Schedule a Service or Repair
• Read AllSpa 5 Star Reviews
Connect with Us:
Check Us Out on Facebook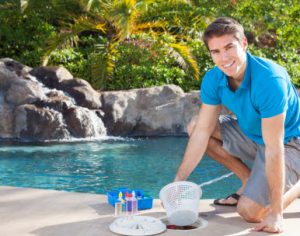 About Tigard – Source: https://en.wikipedia.org/wiki/Tigard,_Oregon
Tigard /ˈtaɪɡərd/ is a city in Washington County, Oregon, United States. The population was 48,035 at the 2010 census.[5] As of 2007, Tigard was the state's 12th largest city.[6] Incorporated in 1961, the city is located south of Beaverton and north of Tualatin, and is part of the Portland metropolitan area. Interstate 5 and Oregon Route 217 are the main freeways in the city, with Oregon Route 99W and Oregon Route 210 serving as other major highways. Public transit service is provided by TriMet, via several bus routes and the WES Commuter Rail line.
Neighborhoods
Main Street in Tigard
Tigard is officially divided into 13 geographic areas around elementary schools and major transportation routes. Each neighborhood has been assigned an area number, 1-13, however some of the neighborhoods carry unofficial names long associated with them prior to their current numeric designations.[17] For instance: Area 1 does not have a particular name associated with it. Area 2 is often called Summerlake after Summerlake Park. Area 3 includes the historic Greenburg neighborhood. Area 4 is called either North Tigard or, more commonly, Metzger (though much of Metzger lies in unincorporated Washington County). Area 5 is commonly referred to as the "Tigard Triangle," with Oregon Highways 99W and 217 forming two sides of the triangle and Interstate 5 forming the other side.
Area 6 contains Downtown Tigard and City Hall. This neighborhood will also be the focus for a long range plan to improve and redesign the center of the city.[18] Area 7 is sometimes called Bonita after Bonita Road and Bonita Park. Area 8 is called Southview and rests upon a broad hill named Little Bull Mountain across Oregon Highway 99W from the taller Bull Mountain. Area 9 is the Cook Park Neighborhood, named after the city's largest park. It also contains Tigard High School. Area 10 is Central Tigard. It is the site of the old downtown where there is now a strip mall along Highway 99W. Area 11 does not have a particular name associated with it. Area 12 is the incorporated part of East Bull Mountain. Area 13 lies on the northwest slope of Bull Mountain and is called West Tigard.
Map of Tigard

Here's more information about Tigard
https://tigardchamber.org/
https://tigardmusic.com/
https://www.tigardcitydental.com/